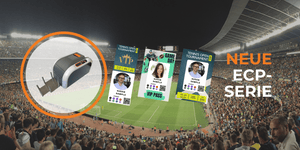 NEUE EVENT-KARTENDRUCKER
AUSWEIS KARTENHALTER
DUPLEX FOR SIMPLEX PROMO
GANZ NEUE ID-KARTENDRUCKER
Europäischer Distributor von Plastikkartendruckern
Willkommen bei cards-x! Wir sind einer der führenden europäischen Anbieter von Plastikkarten und Plastikkartendruckern und der offizielle Distributor für Matica Technologies in WEST EUROPA. Unser umfangreiches Kartendruck Sortiment ermöglicht es Unternehmen, ihre eigenen Ausweise effizient zu produzieren. In enger Zusammenarbeit mit unserem Partner Netzwerk von Wiederverkäufern bieten wir spezialisierte Lösungen zur 
OUR POPULAR ID CARD PRINTERS
You can find the most popular ones here ID-Cardprinter that are sold in Europe. We stock a wide range of different ID card printers and guarantee that we have a card printer to suit your needs, whether you're on a tight budget or after best high-resolution card printer Looking for.
OFFICIAL DISTRIBUTOR OF MATICA TECHNOLOGIES
ID CARD SOFTWARE
Official distributor for BadgeMaker & Card Presso ID card software both of which are perfect if you want to create your own professional ID cards for your school, staff or visitor ID cards. Our ID card software allows you to connect to an existing database and both are equipped with chip and RFID coding solutions.
BLANK PLASTIC CARDS
Regardless of whether you are looking for simple blank white PVC cards or highly secure chip cards for your access system, we have the right cards for you. We stock large quantities of blank white PVC cards, colored cards, magnetic stripe cards, and NXP MIFARE smart cards. Contact us if you need help finding your card type.
OUR CARD HOLDERS ARE MADE BY US IN THE UK!
Evohold branded badge holders and accessories are made in the UK. All of our open badge holders, available in landscape, portrait and single or double sided versions. All our badge holders are made by us and in the UK and we are a member of Made In Britain.
CHOOSE FROM OUR MOST POPULAR LANYARDS
We stock a large selection of lanyards, ready for next day delivery. Our plain lanyards are a popular choice and come in 16 different colors. Contact us if you prefer to have your company logo and colors printed on your lanyards with our custom printed lanyard printing service.